Starting up a Business? Start up a Website!
Download Your Free Whitepaper!!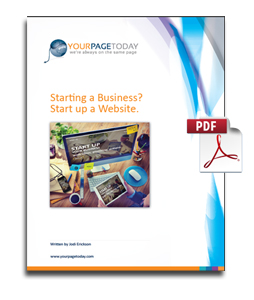 Despite being a critical component for businesses today, websites are still under-utilized by many companies, thankfully, yours doesn't have to be one of them.
Chapter 1: The Fundamentals of Inbound Marketing
Chapter 2: The Secrets to a Successful Web Site
Chapter 3: Optimizing for your Buyer Personas
Chapter 4: Leveraging the Power of Social Media
Chapter 5: SEO Done Right
Chapter 6: Don't Set it and Forget it
Download your free copy today!